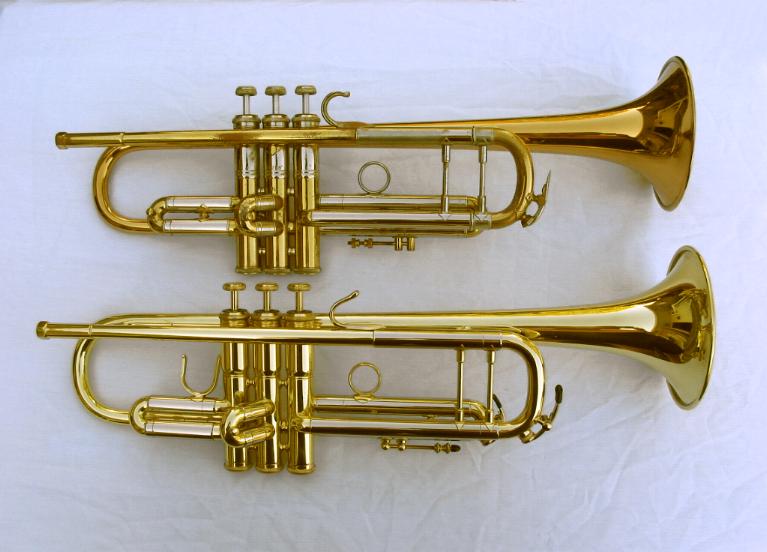 If you want your Bach Stradivarius Trumpet to last for a life time, then be responsible enough to clean it as often as you can, at least three times a week. There is an available maintenance kit for Bach Stradivarius Trumpet. You could get them online or you could go to any instrument stores and ask if they have maintenance kit for trumpets.
Cleaning means preventing any unwanted damage to your Bach Stradivarius Trumpet. It is to technically avoid a premature wear and tear to happen. One reason that could preserve your trumpet to stay longer is by regular cleaning. Cleaning is very simple, it'll only require your time and effort but then it will be all worth it as you see the result after that.
There are certain areas that you must give more attention to when cleaning your Bach Stradivarius Trumpet. These include the mouthpiece, valves, and keeping the slides moving freely and smoothly. When cleaning the valves, you may need to apply small amount of oil to the piston everyday. If your valves are dry it could cause abrasion to the metal and reduction to compression which could damage the trumpet in due time. Another benefit is if the valves are regularly oiled, it will prevent air leakage along the cylinder walls which improves the efficiency of the tone. It could also save you money if you keep the valves well lubricated because it's expensive to do valve replating, it will cost not less than $350.
The mouthpiece is the second area that you need to concentrate when you're cleaning your Bach Stradivarius Trumpet. When cleaning the mouthpiece it's necessary to use a mouthpiece brush. The intonation and the blowing freedom of the trumpet will be affected if there is an accumulation of dirt in the mouthpiece area. Rust will also start to build-up if you don't get rid of the dirt which in time will cause damage to your trumpet. You need to thoroughly clean the mouthpiece with the use of nylon brush plus warm water and soap to get rid of the dirt that builds up to retain the durability of the mouthpiece, do this two to three times a week.
Also, we need to maintain the slides to move freely and smoothly by greasing and waxing it regularly which will keep them performing well. Premature damage or leak can be a cause of lack of lubrication to the slides. Try to mix valve oil with grease if you think that grease is too thick for the slides to attain the desired consistency after which apply it to the slides. This is how you effectively clean your Bach Stradivarius Trumpet.